Welcome!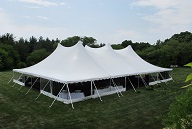 Welcome to S&J Party Rental Online. We are South Florida's premier provider of tent rentals and party supplies for every occasion. Whether you are having a Birthday, Wedding, Bar Mitzvah, Bat Mitzvah, or just throwing a party, we have tent rental, party supplies, stages, lighting, A/C & heating to turn any occasion into that special event you're looking for. Whether you need linen rental or just some tables & chairs to rent, we've got you covered!
About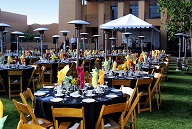 As one of the largest party rental companies in South Florida, S & J Party Rental strives to meet and exceed expectations with all of our services. As a family owned business, we offer a complete line of tents for all needs and supplies for events of all sizes throughout South Florida.
Events
Miami Marathon
The Miami Marathon is an annual marathon sporting event hosted by the cities of Miami and Miami Beach, Florida, as well as the county of Miami-Dade.
Aidswalk
A 3.1 mile walk-a-thon benefiting Care Resource, a non-profit, multi-cultural, community based AIDS service organization providing Primary Medical Care, Dental, Psychosocial, Case Management, Outreach and Prevention, Food Bank, Home Delivered Meals and Nutritional counseling and education to over 15,000 residents living in Miami-Dade and Broward counties who are either affected or infected with HIV/AIDS.